REGISTRATION INFO
You will be asked to make a $100 non-refundable pre-registration fee to hold your place, and a required $1000 deposit to Eagles Wings Travel upon completed registration. Thank you!
Full payment must be made by
MARCH 15, 2024
EAST COAST | BOS
PRE-REGISTRATION
WEST COAST | LAX
PRE-REGISTRATION
EXPERIENCE THE HOLY LAND
JUNE 17-26, 2024
Hills Church (Laguna Hills CA) &  Real Life Church (Laconia NH) welcome you to "Experience The Holy Land" – a 9 day, 8 night Biblical tour of Israel. Included in the cost are your round trip flights, 4-star accommodations, breakfast and lunch each day, luxury air-conditioned coach transportation with tour guide, and admissions to all visited sites.
June 18-19 | Azimat Medi Teri, Netanya
(https://medi.co.il/)
June 19-21 | The Lake House, Tiberias
(https://english.ichotels.co.il/lake-house-hotel)     
June 29-July 3 | Grand Court, Jerusalem
(https://www.grandhotels.co.il/)
Note: Hotel websites are in Hebrew. Use your browsers option to translate to English 
Travel Dates:
JUNE 17-26, 2024
Costs (per person):
$4850.00 FROM LOS ANGELES, CA & BOSTON MA
(Price includes all taxes, hospitality and tour guide gratuities)
$1000 deposit required due with completed registration
(Tour limited to 44 people)
ITINERARY
(Sites and dates subject to adjustment) 
Day 1: Monday, June 17
Depart U.S.A.
Tour members depart from LAX or BOS for the first trip segment. Entire tour group will meet in Montreal for travel to Tel Aviv together. After boarding its time to sit back, relax, and enjoy the on-board entertainment and meet other group members to prepare for this exciting adventure of a lifetime.
Day 2: Tuesday, June 18:
Arrive in Tel Aviv
After being greeted by greeted and assisted by our tour representative, the tour begins with a visit to the Jaffa Port and Simon the Tanner's house. The group then heads to the hotel in Netanya to enjoy your first dinner together and rest for the evening.
Day 3: Wednesday, June 19
Caesarea, Megiddo, Mt. Carmel, Nazareth Village, Cana, Galilee
After breakfast, we begin our sightseeing tour at the vast Roman ruins of Caesarea (where Peter met Cornelius and Paul preached to Agrippa), then on to Mt. Carmel (where Elijah defeated the prophets of Baal).  At Megiddo (King Solomon's fortress city), we pass through the secret water tunnel. We then drive through the area of Cana and Nazareth before getting our first view of the Sea of Galilee. We will enjoy dinner and overnight at our hotel in Tiberias.
Day 4: Thursday, June 20
Galilee, Magdala, Mt. of Beatitudes, Capernaum, Boat Ride, Bethsaida
There is nothing quite like watching a sunrise on the Sea of Galilee. Today we will walk in the steps of Jesus along the shores of the Galilee where Jesus did most of His miracles. We will begin our day with a visit to the recently excavated Jesus Boat, and then we board our replica Jesus "Wooden Boat" for a boat ride across the Sea of Galilee and view the sites of: Capernaum (Matt. 4:13), Mount of Beatitudes (Matt. 5-7), Tabgha (Feeding of 5000; Mark 6), Magdala (Matt. 15:39; Luke 8:2); and a special visit to the recently excavated Bethsaida site. At the end the day we'll visit the Jordan River and the Yardenit Baptismal site, where you will have the opportunity to be baptized. Dinner and overnight are in Tiberias.
Day 5: Friday, June 21
Nazareth, Bethlehem, and Jerusalem
Today, we will travel to Jerusalem and stopping at Nazareth along the way and continuing on to Haas Promenade for a beautiful view in Jerusalem. From there we will proceed to Bethlehem and Visit the Church of the Nativity and the Shepherds' Fields, which are the fields identified since ancient times with the shepherds who saw the Star of Nativity. Dinner and overnight will be in Jerusalem.
Day 6: Saturday, June 22
Beit Shean, Gideon's Spring, Qumran, Masada, Dead Sea, En Gedi
After enjoying a delicious Israeli breakfast, we will travel south to Qumran, site where the Dead Sea Scrolls were found. Then, tour Masada, the ancient fortress where the Zealots made their last stand against the Romans in 73 AD. Descend by cable car. Then departing to  visit Beit Shean (site of Saul's death) one of the best- preserved Roman sites in the world and Ein Harod (Gideon's Spring, where he chose his brave 300). We continue our drive south and will descend to the Dead Sea and enjoy a float in the boyant waters, followed by a stop in En Gedi (where David hid from King Saul), before returing to Jerusalem for dinner and overnight at the hotel.
Day 7: Sunday, June 23
The Old City: The Temple Mount, Via Dolorosa, Church of the Holy Sepulchre, and the Garden Tomb
Today we visit the Old City of Jerusalem. We will make an attempt to visit Temple Mount. Thereafter, visit the Western Wall Tunnels. Proceed to the Church of All Nations and to Mount Zion to see the tomb of King David and the nearby Room of the Last Supper. Enter the Old City to begin exploring the wonders of Jerusalem. Walk through the Cardo, the main street of Jerusalem 2000 years ago. View the Temple Mount and the Western Wall. Walk along the Via Dolorosa, where Jesus carried His Cross. Continue to the Church of the Holy Sepulchre. No visit to Jerusalem is complete without a walk through the colorful Arab bazaar (a chance to test your negotiating skills). We conclude our day with a special visit to the Garden Tomb for worship and communion.
Day 8: Monday, June 24
The Mount of Olives & The City of David
We begin our explorations with a drive to the beautiful Mt. of Olives to behold the breathtaking panorama of the Holy City. Our pilgrimage will proceed to the Church of Ascension, descend to Gethsemane with its ancient olive grove, and there visit the Church of Agony, where tradition holds that Jesus prayed.
The next stop is the City of David – the recently excavated fortresses and passageways and relive King David's conquest of the Jebusite city. Explore the Hezekiah water tunnels there. The tunnels were designed to act as an aqueduct, providing Jerusalem with water during an impending siege of Assyrians.
Day 9: Tuesday, June 25
Yad Veshem and the Israel Museum
We will visit Yad Vashem and the Holocaust Children's Memorial. Sitting on the Mount of Remembrance in Jerusalem, Yad Vashem is a profound living memorial to the Holocaust and its six million Jewish victims. We will meet with a holocaust survivor at Yad Vashem. In the afternoon, we'll visit the Israel Museum where the ancient Dead Sea scrolls are kept and explore the extensive collection of this world-class museum. There will be time to do some additional shopping before enjoying a farewell dinner at a local restaurant.
Day 10: Wednesday, June 26
Depart for Home
We have a morning transfer to Ben Gurion Airport for our return flight back to the U.S.A. At the close of an unforgettable tour, we take home wonderful memories of the Old and New Testament, a renewal of our faith, and a greater understanding of the life of our Lord.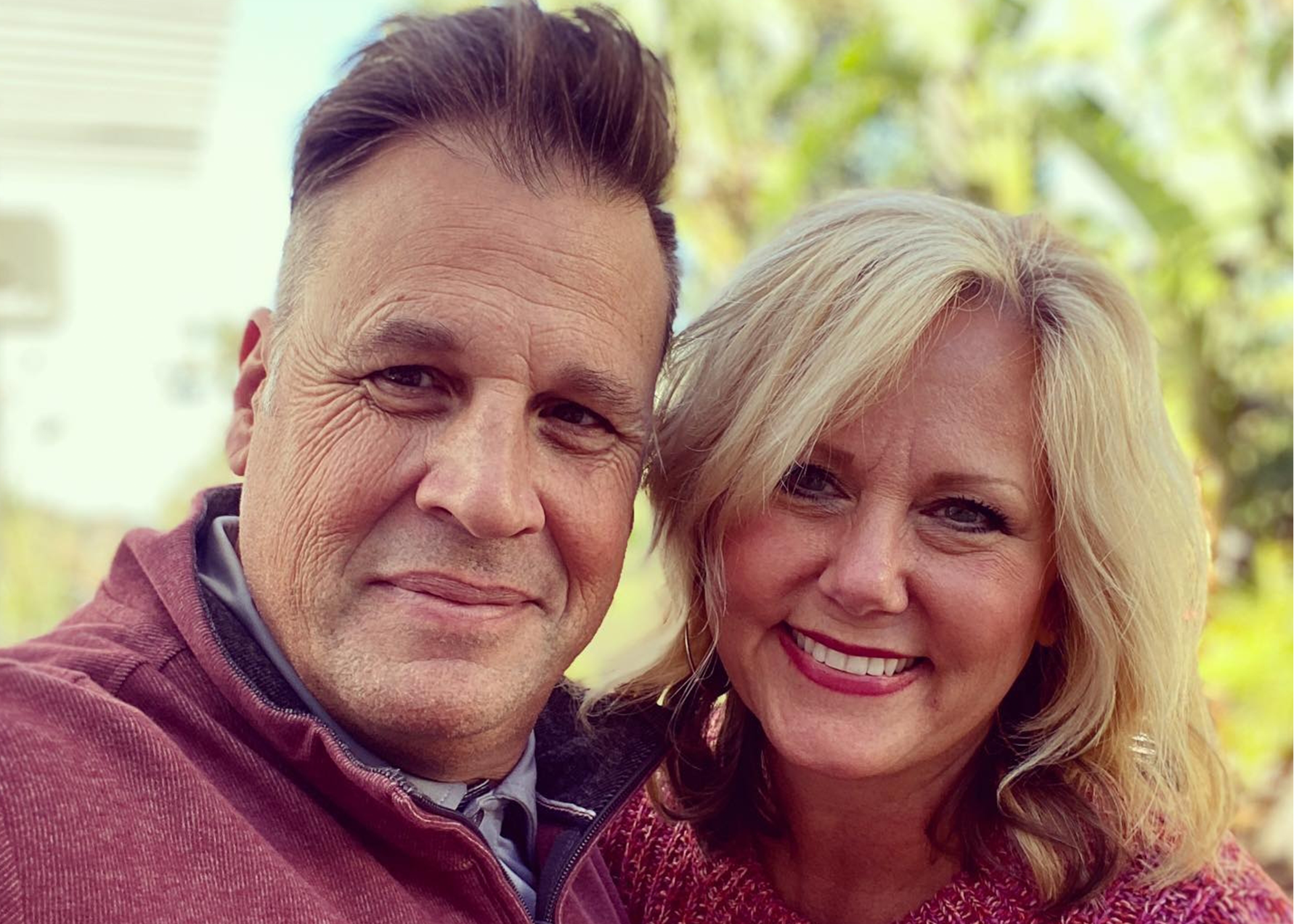 Pastors Jeff & Jayme Hamilton
Pastors Tim & JJ Vercellono
FREQUENTLY ASKED QUESTIONS:
Is visiting Israel safe?
Millions of people visit Israel every year and return safe, fulfilled, inspired, and happy. In spite of what you've read in the papers or seen on TV, Israel is a very safe place to visit. You are far more likely to run into trouble in any major U.S. city than anywhere in Israel. Behave in Israel the way you would in those cities. Be careful where you go at night and travel in groups when possible.
Do I need a passport to visit Israel?
You'll need a passport valid for at least six months from the date you enter Israel. United States citizens will be issued tourist visas free of charge at every port entrance terminal to Israel.
What type of clothing should I pack?
In summer, lightweight T-shirts, sleeveless shirts, shorts, and a bathing suit jacket for nights in the mountains or the desert. Some religious sites require pants for men and clothing that covers the shoulders and knees for women. If you're traveling with a companion, pack one or two outfits in each other's luggage, so if one bag is lost or delayed, you won't need to hold up your trip. Bring comfortable shoes. Tours involve a lot of walking, and surfaces are not always even. You may want to bring a backpack for day trips and hikes. Also, don't forget a canteen or water bottle and sun protection, including sunscreen, hat and sunglasses.
Will my cell phone work in Israel?
If you have an international usage plan with your carrier, it will work. Please contact your carrier to set up and ensure you have coverage before your arrival.
Can I be baptized in the Jordan River?

One of the spiritual highlights when visiting the Holy Land is visiting the baptismal site of Yardenit in the Jordan River. On this tour we will have a baptismal service. For those who wish to participate, all that is required is to rent a locker for your things and white robe paid directly to the site custodian, the Kibbutz Kenneret.
What extra money will I need to take with me? 
Money for lunches on all days (all other meals are covered), and any extra money you want for souvenirs. You may want to be prepared for gratuities above and beyond what has all ready been included.