REGISTER TODAY
For more information about this tour
or to register,
email –  info@ittworld.com
or call 863.709.9208
RegisterNow.ittworld.com
TourCode: AFL20
EXPERIENCE THE HOLY LAND
JUNE 10-19, 2020
American Family living is please to host the "Experience The Holy Land" Tour – a 10-day Biblical tour of Israel. Included in the cost are your round trip flights, 4-star accomdations (including a night at a resort at the Dead Sea – see links below), breakfast and lunch each day, luxury air conditioned coach transportation with tour guide, and admissions to all visited sites
June 11-12 | The Seasons Hotel, Netanya
( http://www.seasons.co.il/ )
June 12-14 | Ron Beach Hotel, Tiberias
(http://www.ronbeachhotel.com/ )     
June 14-15 | David Resort & SPA, Dead Sea
(https://www.grandhotels-israel.com/david-dead-sea-hotel )
June 15-8 |Dan Boutique Hotel, Jerusalem (https://www.danhotels.com/JerusalemHotels/DanBoutiqueJerusalemHotel)
Travel Dates:
JUNE 10 – 19, 2020
Costs (per person):
$4387.00 FROM LOS ANGELES, CA
(Price includes: $595 US & Intl. departure taxes/fuel & $150 gratuities)
$500 deposit required at time of registration 
(Tour limited to 40 people)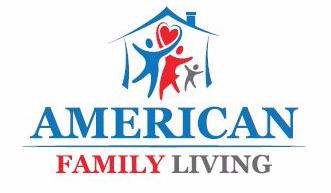 Day 1: Wednesday, June 10
Depart U.S.A.
Tour members meet for our flight to Israel. After dinner is served, it's time to sit back, relax, and enjoy the on-board entertainment to prepare for this exciting adventure of a lifetime.
Day 2: Thursday, June 11:
Arrive in Tel Aviv
In Tel Aviv, we proceed through customs and security and meet our agent who assists us to our motor coach. We have a short drive to our hotel in the Netanya area in time for dinner and overnight.
Day 3: Friday, June 12
Caesarea, Megiddo, Mt. Carmel, Nazareth Village, Cana, Galilee
This morning, we depart for the Galilee to visit Biblical sites at Caesarea Maritima, where Peter proclaimed the Good News to the Roman Centurion (Acts 10). We also see Megiddo and Mt. Carmel, where Elijah confronted the prophets of Baal (1 Kings 18). Time permitting, we will stop at the Druze Village for a short lunch break (not included). Then, we continue to Nazareth (Jesus' childhood home) to visit Nazareth Village, Cana (location of Jesus' first miracle – John 2) and the Mt. of Precipice. We then arrive in Tiberias for dinner and overnight near the Sea of Galilee.

Day 4: Saturday, June 13
Galilee, Magdala, Mt.
of Beatitudes, Capernaum, Boat Ride, Bethsaida
Nothing compares to watching the sun rise over the Sea of Galilee! We begin today at Magdala, Tabgha (the traditional site of the feeding of the 5000), and the Church of the Primacy of St. Peter. We then spend time reflecting and worshiping at the Mt. of Beatitudes and then head to Capernaum, Jesus' base for His early ministry. Afterwards, we board a replica wooden "Jesus Boat" to set sail on the Sea of Galilee. For those interested, our lunch stop includes the option of ordering the special St. Peter's Fish (not included). After lunch, we head to Gadara and Bethsaida (time permitting) Dinner and overnight are back in Tiberias

Day 5: Sunday, June 14
Golan Heights, Caesarea Philippi, Tel Dan, Jordan River, Gideon Springs, Beit Shean, Dead Sea
After breakfast, we travel north to the Golan Heights for a beautiful view of northern Israel's landscape. Then, we head to Caesarea Philippi where Peter confessed, "You are the Messiah, the Son of the living God" (Matthew 16:13-16). We embark on a short hike to Tel Dan to see the altar of Jeroboam before heading to Gideon Springs. Then, we make our way to the Jordan River for a time of baptisms (optional). Next, we visit Beit Shean, one of the best-preserved Decapolis Roman cities. This is where King Saul and his sons' bodies were hung from the city walls after being defeated by the Philistines (1 Samuel 31:10-12). Dinner and overnight are at the Dead Sea.

Day 6: Monday, June 15
Dead Sea for Swim/ Float, Masada, Qumran, Ein Gedi, Jerusalem
After breakfast, we make a special stop at the Dead Sea for a short swim or float. Afterwards, we travel along the western shore of the Dead Sea toward Masada where we ascend by cable car up to King Herod's astonishing fortress. Then, we drive to Qumran, the settlement of the Essenes. They were the first-century sect who authored the Dead Sea Scrolls. From here, we head to Ein Gedi where David hid from King Saul. Time and conditions permitting, we'll include a visit to Qasr El-Yahud, the newly excavated site where tradition holds that Jesus was baptized by John the Baptist. If possible, we will also include a short visit to Jericho. Finally, we ascend to the majestic city of Jerusalem in time for dinner and overnight. "I was glad when they said to me, 'Let us go to the house of the Lord.' Our feet are standing within your gates, O Jerusalem" (Psalm 122:1-2 NASB).

Day 7: Tuesday, June 16
Mt. of Olives, Palm Sunday Road, Garden of Gethsemane, Western Wall, Temple Mount, Via Dolorosa, Southern Steps, Bethlehem
We begin today on the beautiful Mt. of Olives to behold the famous, breathtaking panorama of the Holy City. Our pilgrimage proceeds down the Old Palm Sunday Road to the ancient olive grove at the Garden of Gethsemane. Then, we continue to the Church of the Agony (Church of All Nations) where tradition says Jesus prayed before his arrest. We enter Jerusalem through the Zion Gate and proceed to the Western (Wailing) Wall, the holiest site in Judaism. Beyond the wall lies the 35-acre temple area purchased by King David (2 Samuel 24:18-25), which is called the Temple Mount. This area is the third holiest shrine in Islam, housing both the El-Aqsa Mosque and the magnificent Dome of the Rock. From the temple area we make our way to St. Stephen's Gate to walk the Via Dolorosa – including St. Anne's Crusader Church, Pools of Bethesda, the Pavement (where Jesus stood while being tried by Pilate), Ecce Homo Arch, and the ancient Cardo. We continue to the Church of the Holy Sepulchre and then conclude our day with a short walk to the original steps that Jesus climbed as he entered the Temple area. We finish off our sightseeing with a visit to Bethlehem as we pass by Rachel's tomb on the outskirts and then visit the Church of the Nativity and Shepherds' Field. We have dinner and overnight in Jerusalem. After dinner, we make our way back to the Western Wall for a visit to the Rabbi's Tunnel.

Day 8: Wednesday, June 17
Shrine of the Book, Model City, City of David, Hezekiah's Tunnel, Pool of Siloam, St. Peter Gallicantu, Yad Vashem
After breakfast, we visit the Shrine of the Book Museum to see the Dead Sea Scrolls and the fascinating 1:50 scale model of Jerusalem as it would have appeared in Jesus' time. Next, we drive to the City of David, and then we go on a short walk to Hezekiah's Tunnel (conditions permitting). Be sure to bring a flashlight and water shoes to walk through the tunnel. Anyone wanting to stay dry can walk through Hezekiah's shaft. If time permits, we will visit the newly excavated Pool of Siloam and the Church of St. Peter in Gallicantu. We then end our day at Yad Vashem, Israel's Holocaust memorial and museum. Dinner and overnight are in Jerusalem.

Day 9: Thursday, June 18
Garden Tomb,
Jerusalem, Elah Valley, Jaffa, Farewell Dinner, Ben
Gurion Airport
In the morning, we begin our day in worship at Golgotha and the Garden Tomb. Then, we have leisure time in Jerusalem and then we depart the city late morning/early afternoon for the Elah Valley to see the brook where David slew Goliath. From here, we continue our drive to Jaffa for a special Farewell Dinner. We then transfer to Ben Gurion Airport for our flight back to the U.S.A.

Day 10 – Friday, June 19
Arrive in U.S.A.
We arrive back in the U.S.A. today. At the close of an unforgettable tour, we take home wonderful memories of the Old and New Testament, a renewal of our faith, and a greater understanding of the life of our Lord.
REGISTER TODAY
For more information about this tour
or to register,
email –  info@ittworld.com
or call 863.709.9208
RegisterNow.ittworld.com
TourCode: AFL20
FREQUENTLY ASKED QUESTIONS:
Is visiting Israel safe?
Millions of people visit Israel every year and return safe, fulfilled, inspired, and happy. In spite of what you've read in the papers or seen on TV, Israel is a very safe place to visit. You are far more likely to run into trouble in any major U.S. city than anywhere in Israel. Behave in Israel the way you would in those cities. Be careful where you go at night and travel in groups when possible.
Do I need a passport to visit Israel?
You'll need a passport valid for at least six months from the date you enter Israel. United States citizens will be issued tourist visas free of charge at every port entrance terminal to Israel.
What type of clothing should I pack?
In summer, lightweight T-shirts, sleeveless shirts, shorts, and a bathing suit jacket for nights in the mountains or the desert. Some religious sites require pants for men and clothing that covers the shoulders and knees for women. If you're traveling with a companion, pack one or two outfits in each other's luggage, so if one bag is lost or delayed, you won't need to hold up your trip. Bring comfortable shoes. Tours involve a lot of walking, and surfaces are not always even. You may want to bring a backpack for day trips and hikes. Also, don't forget a canteen or water bottle and sun protection, including sunscreen, hat and sunglasses.
Will my cell phone work in Israel?
If you have an international usage plan with your carrier, it will work. Please contact your carrier to set up and ensure you have coverage before your arrival.
Can I be baptized in the Jordan River?

One of the spiritual highlights when visiting the Holy Land is visiting the baptismal site of Yardenit in the Jordan River. On this tour we will have a baptismal service. For those who wish to participate, all that is required is to rent a locker for your things and white robe paid directly to the site custodian, the Kibbutz Kenneret.
What extra money will I need to take with me? 
Money for lunches on all days (all other meals are covered), and any extra money you want for souvenirs. You may want to be prepared for gratuities above and beyond what has all ready been included.
TOUR CODE: AFL20