CHURCH TOGETHER | Sunday, Sept 4
Don't miss this special Labor Day tradition as Hills Church joins with The Lighthouse (San Clemente Foursquare Church). Worship by The Lighthouse, and a message from Pastor Jeff, followed by a free, burger & dogs BBQ! You can help this way…please bring the following. If your last name begins with… A-K: Drinks; J-P: Side Dish; Q-Z: Dessert. 
Join us at 10 AM, Sunday 9/4 @ Las Palmas Elementry (1101 Calle Puente San Clemente, CA 92672 – click here for directions)
Special Guest: DJ WILLIAMS | Sunday, September 18
DJ Williams is a TV producer and acclaimed mystery fiction author. He has also been a pastor and grew up on the mission field. These experiences make him uniquely equipped to help people understand how to share their own story. Get your copy of The Disillusioned or Waking Lazarus by clicking here, or pick up your copy on after service.
DAD ACADEMY
There's no school, no education that prepares a man for the responsibility and privilege of becoming the most influential person in someone else's life…yet, that's what a Dad is. Dad Academy is a 7-week class that aims to help guys to purposefully parent and change the lives of their children and family for good. Wednesdays in Mission Viejo and Thursdays in Orange, starting in October.
$49 per person. Details and registration at DadAcademy.Info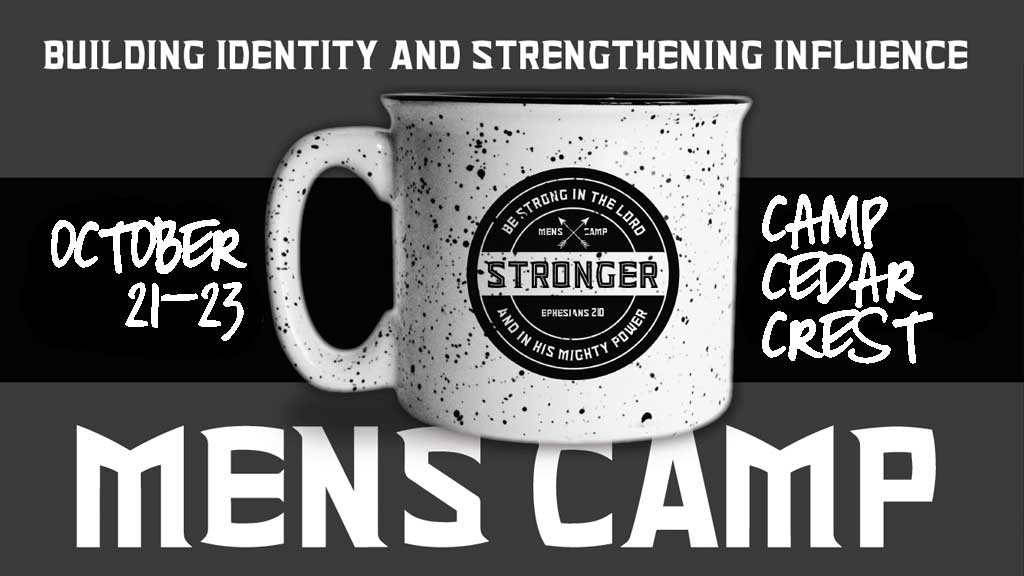 MEN'S CAMP | October 21-23
Guys, it's time for our annual get away! Special guest speaker this year is our new District Supervisor, Fernando Castillo! $149 per guy (until September 30). Register and pay online at https://www.eventbrite.com/e/mens-camp-2-tickets-26099403017.
Please use the following info for your registration:
Church Name: Hills Church
Church City: Laguna Niguel
Church State: CA